Natural Blonde With Cool Undertones - Can I go deep red?
by Heather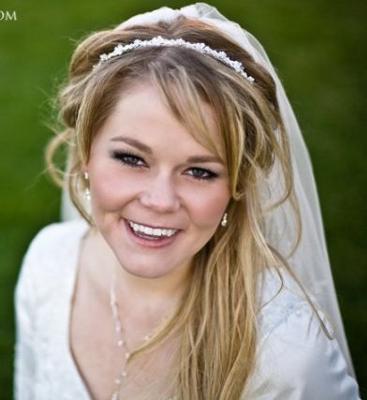 Heather
This is me on my wedding day, just a few months ago. My hair is a little shorter now, and the highlights have grown out a little bit. It's time for me to redo my highlights, but I've been considering going red. (I've been blonde my entire life and am a little afraid of being anything else.)

I am pretty fair with cool undertones - naturally pink cheeks and the veins in my arms are very blue. I prefer the deeper reds, or auburns, like Emma Stone or Julianne Moore, but am not sure if those deep shades would compliment me.

Be brutal with me folks.

What color do you think would look best on me?


Just my opinion and expierence
By:Lizbeth

I'm naturally an ash dark blonde and have went many colors from light blonde to brown and even black at one time. I too have the cool tones and when I went dark Auburn everyone seemed to love it on me. I'm now contemplating going a lighter shade of red. I think you should go red, maybe just start with getting red lowlights put in your air now and go from there so it's not just a drastic, oh she went red thing, unless your looking for that.
Click here to answer or post comments
Join in and write your own blog page! It's easy to do. How? Simply click here to return to Red Hair Colors.