Party Hair Style with Faux Bob Updo
There are several ways to make faux bob hair styles as you will see in several videos. But I particularly like this one because the technique shown by criss-crossing the end of ponytail is more stable and hold longer.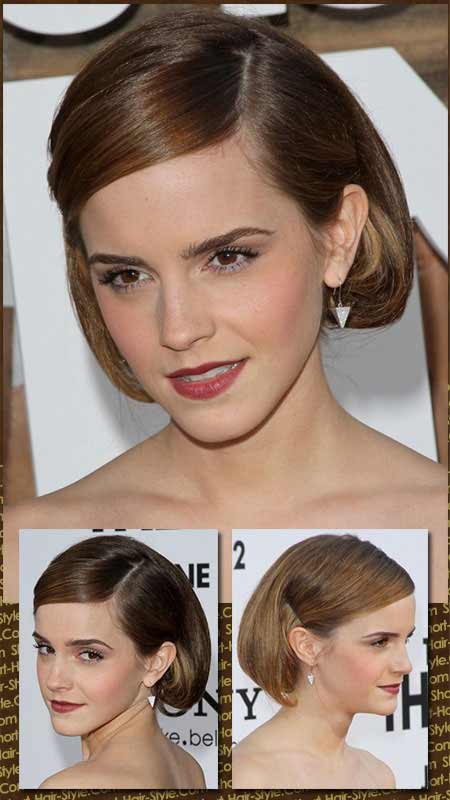 2013, Westwood, CA
First divide the back of hair in two sections from above the occipital bone, and then create a pony and pull top of the ponytail apart and tuck underneath and then pull it up through the split from the middle and pin the ends to scalp. Then letting the top layer fall down to hide and smooth over the back side.

This style works best for those with medium long hair that is either naturally wavy or waved by hot tools prior to styling. Also look at this video by Ted Gibson. You can also make it work for straight and smooth hair similar to Emma Watson's look back in summer 2013.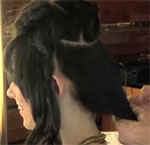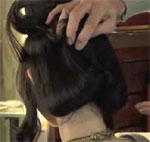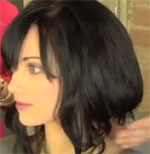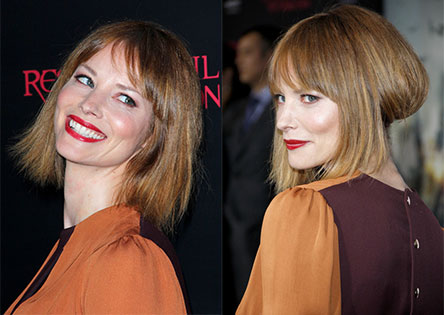 Sienna Guillory
More Suggestions