Prom Hair Style With Glamorous Look
You've got the gown. You've got the pretty new shoes ready to be danced in all night. Even the date thing seems to have worked out. Now all you need is a prom hair style to top it all off.
Soft, cascading curls of hair that billow around the shoulders, a la movie queens from the '40s. It's a look that hairstyling maven Jesse Briggs of Yellow Strawberry Salons calls "Hollywood glam" and he should know... Briggs has invented the waving technique called the S Wave Thermal Set that caters to this romantic hair fashion.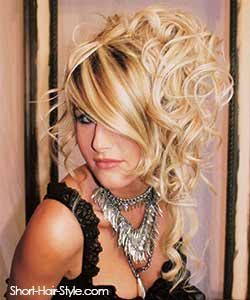 Style by Egidio Borri
Half-up and half-down updo with natural messy look are always exciting and never get old and with some few tweaks your curls can be made ready for any party with any budget.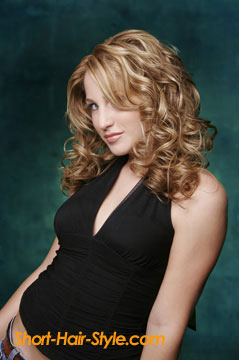 Enhance your curls, add some bouncy ringlets and dress them up with your favourite headband to give yourself a completely different look in minutes.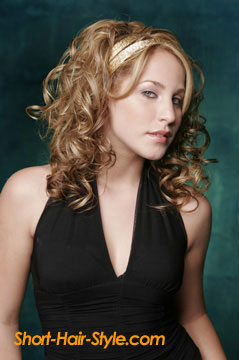 By Yellow Strawberry Global Salons, Photo By Tom Carson
For straight hair S Wave Thermal Set is the perfect foundation for a multitude of prom hair styles. And when the big night is over, you still have a full head of glorious, easy-to-manage curls to get you through the summer. Here are some formal hair styles displaying the new, glamorous look to help you decide on your new "do".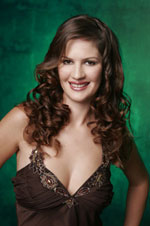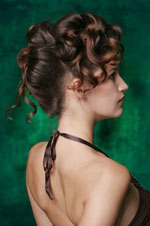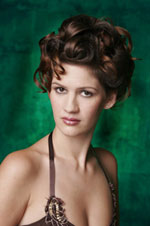 Yellow Strawberry Salons - Photography: Tom Carson - Makeup: Katherine Quiel
Short Hair Idea for Prom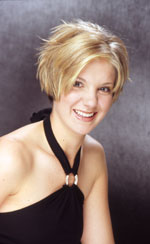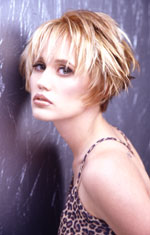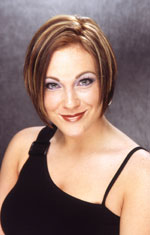 Photos: Courtesy of Frances London DuBose
Prom Dress - Red with Black Hair OR Black with Blond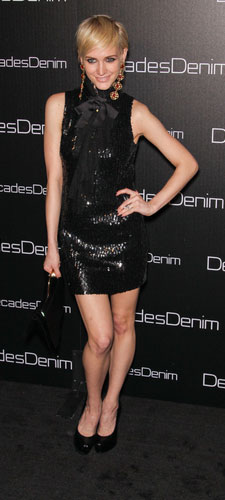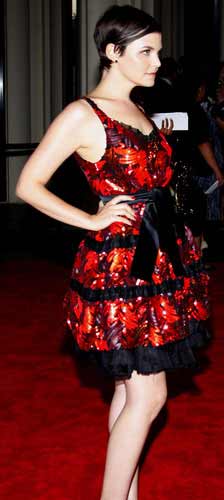 Photography: left: Chris Hatcher - Right: David Gabber
But What About Short Hair?!
"My hair is short. Does that mean long romantic prom hair styles are out of the question for me?"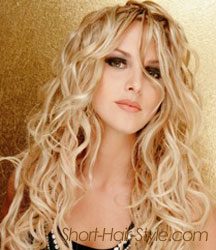 Not at all. As long as your hair is at least four to five inches long from the crown (so the bonds can be attached and concealed) you can experience the fun and glamor of long hair for as long as the extensions last – up to six months.
Hair extensions can be styled into beautiful prom hairdos using curling irons, hot rollers, and blow dryers with just a little extra caution around the bonds. It can be styled just like regular hair, with a little extra care around the bonds, using curling irons, hot rollers and blow dryers. Have a great prom night!