Creating Soft Curls with S Wave Technique
Jesse Briggs, co-founder of Haircolor USA, and his wife Flo of Yellow Strawberry Salon in Florida, have developed a wave technique that launched a brand new chapter in the history of hair wave and curl design. This technique creates soft curls, edgy waves and romantic ringlets while signaling the end of the traditional perm.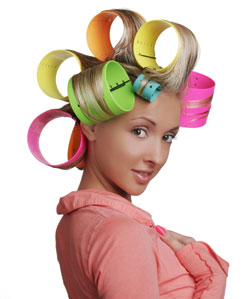 This technique involves rolling and wrapping the hair like in the old days, using special plastic rollers and coated bobby pins, and then apply waving solution. The S Wave Thermal Set™ has one thing in common with the acid perms developed in the 1970s and still in use today: both use an acid wave solution activated with heat. But there are many differences.

The traditional permanent wave, or perm, creates lasting curls by altering the hair structure itself. The harsh chemicals, if applied incorrectly, can make the hair brittle, fragile and easily broken. The only way to get rid of a bad perm is to cut it off or grow it out. When new hair grows in, the roots must be permed to match them to the older permed hair.
The S Wave Thermal Set™ is formulated with strawberry seed oil and uses a milder solution than regular perms, big rollers instead of rods, and a technique that creates soft "S" waves as opposed to tight curls.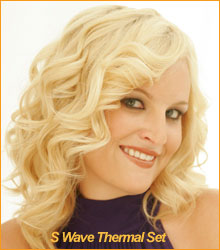 Wave Thermal Set™ is only available to salon owners, so
ask your stylist for this treatment
or ask them to
watch this step by step video
Waves and curls created by this technique gradually soften and flatten out over time so there is no need to retouch. When the S Wave is gone, it can be re-applied to the same hair without risk of overprocessing.
S Wave can be also used on colored or bleached hair and safe for ethnic hair type. The S Wave Thermal Set™ is also much faster than a perm, taking only about 20 minutes to achieve, saving valuable time in hair salons both for busy clients and stylists.
The S Wave Thermal Set™ waving solution is a gentle formula designed to create semi-permanent soft, manageable curls and waves for all types of hair.
Perfect Base with Versatile Styling Options
With S Wave technique stylists can create the perfect base for the latest look and exciting new styles. Here are some of the styles created using this technique with different type of rollers: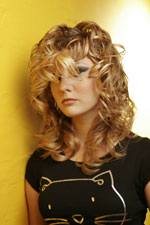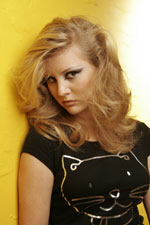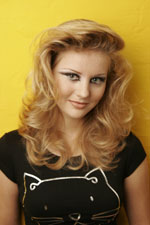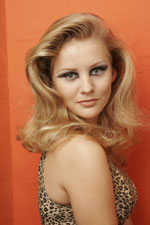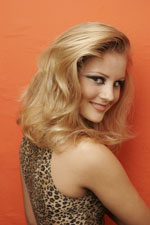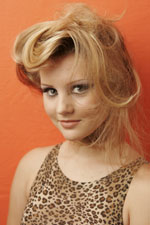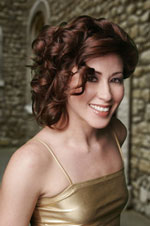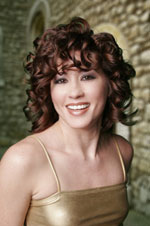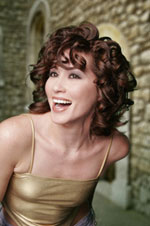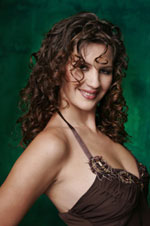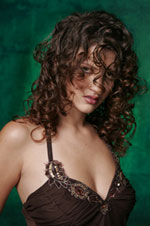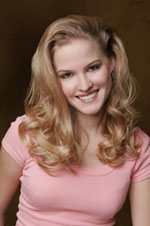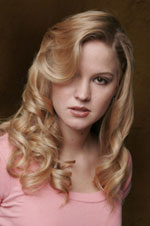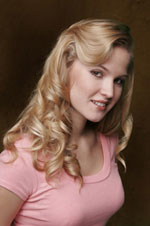 Style By Jesse Briggs - Yellow Strawberry Salons, Photo: Tom Carson, Makeup: Katherine Quiel
Maintaining the S Wave and Styling Tips
After getting an S Wave in hair salon, wait for 2 days before the first shampoo and then it is easy to simply shampoo and scrunch tresses into a variety of edgy, textured looks.
Optionally, S Waved hair can be shampooed, blow dried, and then easily and quickly curled or waved with the touch of a curling iron. Click here for more styling tips
About Creator

Jesse Briggs is an internationally renowned artist, educator, salon owner, lecturer, inventor, author, and haircolor expert who co-founded Haircolor USA, the world's largest haircolor show. Known for his high-octane education and charismatic personality, he has taught standing-room-only crowds from Milan to New York to Los Angeles.
If you are a salon professional or like to know more about S wave Thermal Set please contact Jesse Briggs on www.YellowStrawberry.com
More from this category