Rihanna With Short Hair
If you've always fancied going for a short hair, this could be the year to take the plunge. Faces with ultra feminine features and great bone structure like Rihanna look amazing with short hair.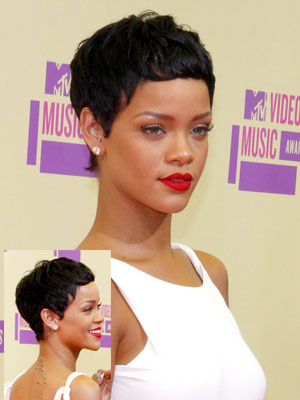 Pixie haircut - Learn more about this lovely haircut and check more styles like this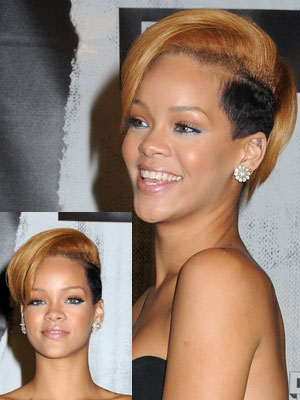 Making a bold statement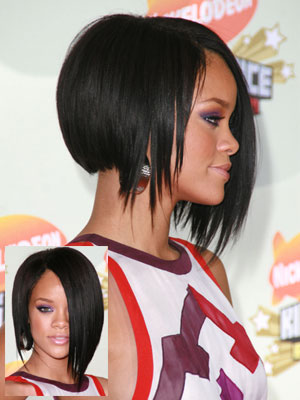 With bangs the options are endless and if you don't have long bangs, with clip-on extensions it's an instant change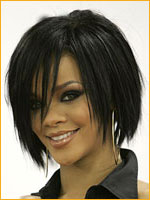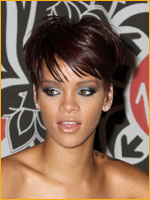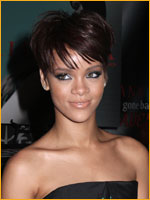 One way to style Rihanna's short crop is to use a straightening lotion or balm and then blow-dry the bangs with a brush to side. Choose a side parting that hair falls naturally for convenient. Use flat iron to straight the bangs if needed. Use texturizing paste or wax to style the sides, back and bangs. Finish your style with shine spray.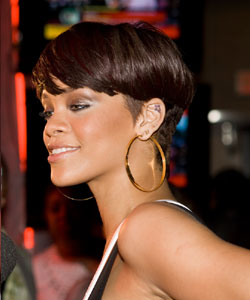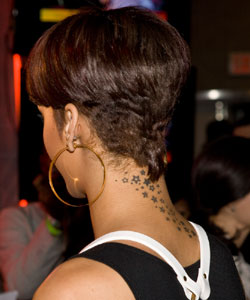 A modern bowl haircut mixed with undercutting technique from 2008 in dark chocolate brown hair color.
Rihanna

And Her CURLY Look
Celebrity Trend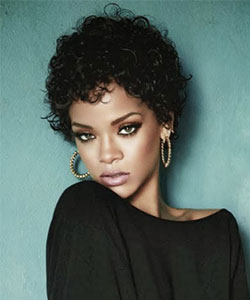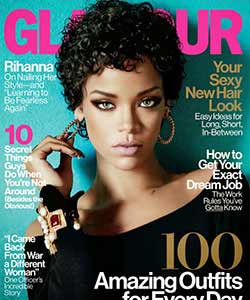 Photography:Terry Tsiolis, Makeup:Mylah Morales - Glamour Magazine Nov 2013
Rihanna sported her short curly hair on cover of Glamour Magazine for November issue in US. Was it a signal to embrace the natural texture of hair? Regardless - We still love the look!