Asian Hair Styles in Spotlight
Ngoc Huynh is a Vietnamese hair stylist who describes Asian hair as "hard" compared to other hair types because it is heavy, straight and quite resistant to curling and coloring. These styles are always in the spotlight with many Asian and Asian-American celebrities gracing the covers of fashion and film magazines.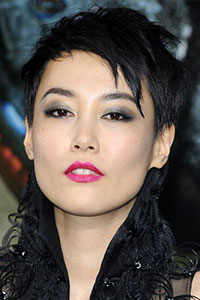 While most of stars wear their hair long and fairly straight, there are other Asian hair styles and trends in both the Far East and in North America. We consulted with Ngoc Huynh to get a different perspective in Asian hair culture.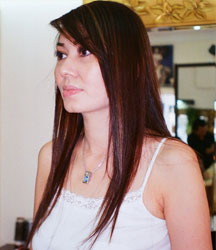 Huynh says the one of the popular style in her country is what she calls the leaf or Japanese haircut. This style builds layers into a pointed shape, making the most of the hair's natural body and thickness.

It makes sense since Asian hair are usually associated with a certain, distinct look – sleek. Smooth. Silky. Flowing. Super straight. This may be why so many women with Asian hair opt for a style that cooperates with their hair's natural tendency to lie flat.
But Huynh says that curly and wavy styles are also starting to take over from the long, straight look. Since beginning of 2007 many salons in Vietnam started to use "digital hot perm" machines from China to meet the growing demand among Asian women for wavy or curly hair, in keeping with the American and European trend towards long, romantic locks.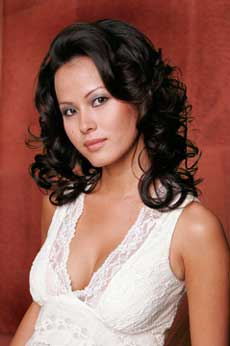 Medium Length Wavy
Digital perm machines are reportedly very popular in Hong Kong but have also shown up in a few salons in major US cities. They can be programmed to deliver the precise amount of heat and chemical solution to suit each type of hair... even the most stubbornly straight hair. Based on these demands for more soft wavy hair, Huynh also started to use and experiment with waving solution introduced by Jesse Briggs. According to Huynh, S Wave Thermal Set is much faster than other hot perm solutions she experienced and finishing wave is much more soft and natural.
Growing K-Pop Trend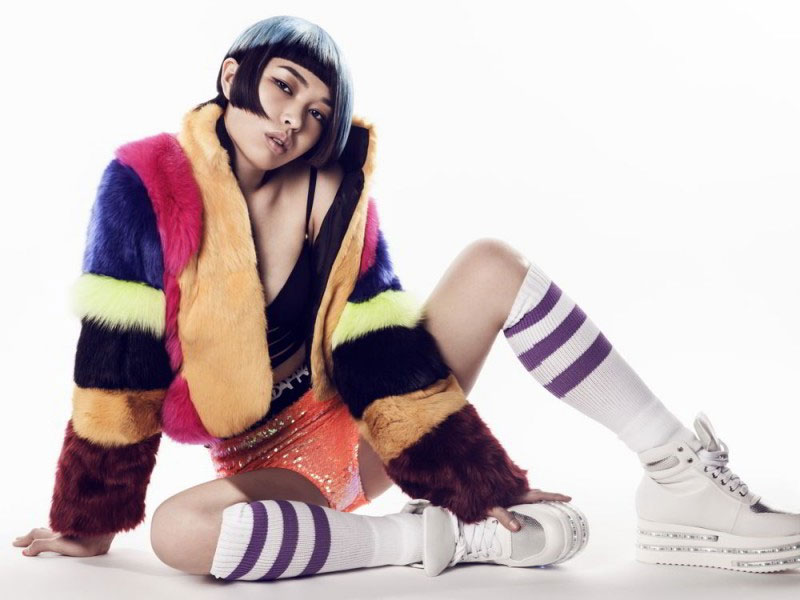 Looking into the world of hair fashion, one of Intercoiffure's trend collection for 2017 is called K-Pop. Inspired from Korean Pop Stars, K-Pop is a creative hair-fashion explosion. "The hairstyles are black, shimmering geometric cuts with blue-greys on the crown or with azure lowlights or highlights. All excellently cut with extreme precision. There are also wildly back-combed, sticking-up ponytails with light-blue streaks."
Short Hair we Love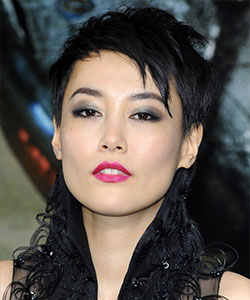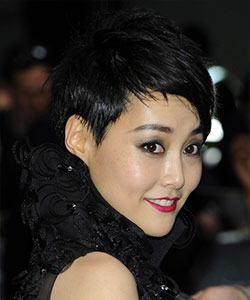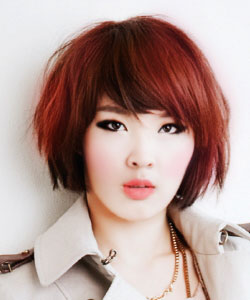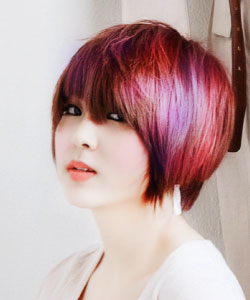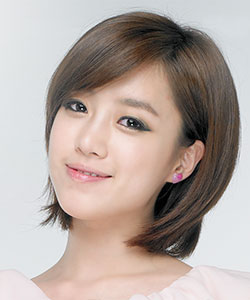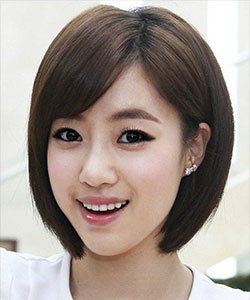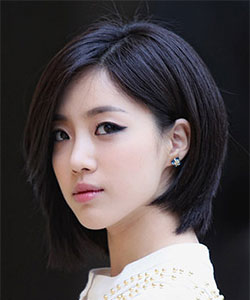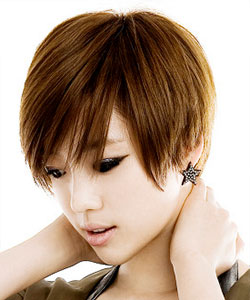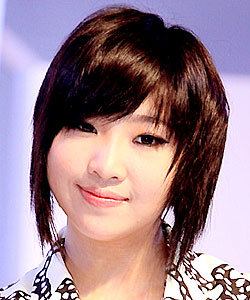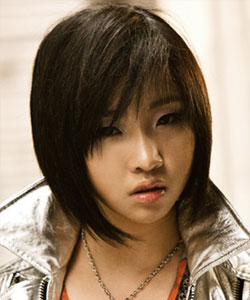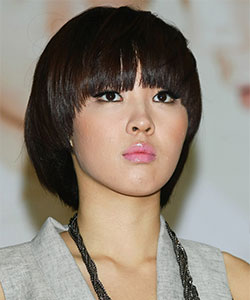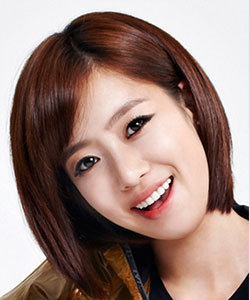 Asian Hair Color Trend
Black hair makes a dramatic statement, especially on women with Asian skin type. Sometimes, a good cut and style is all it takes to make Asian hair look simply dazzling. But for those who seek a little boost, color can provide a rejuvenating change of pace.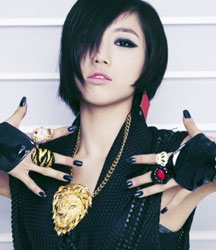 Huynh says copper and dark brown are the most in-demand color choices among her Asian clientele. In particular, she points to a Joico shade of moss brown that seems to be ideally suited to Asian skin tones.
Another style suitable for Asian hair is "double sided coloring". The underside of the hair is dyed a dark brown shade and a lighter hue is added to the top layers. As the hair moves, the colors play against each other in a shimmering effect. With this type of color treatment, you can create a whole new look just by styling the hair in an up do.
Color highlights can also brighten up an Asian look, giving healthy, smooth locks a subtle frisson of excitement. Rich tones like eggplant, burgundy and mahogany add a whole new dimension to dark hair.