6 Fun-to-Wear Hairstyles For This Season
Some of today's hottest celebrities are sporting messy, choppy bobs that look beach-ready and these styles has been and will be always on trend. Get inspirations from these fun-to-wear hairstyles for this season.
By: Rachel Nall
Face-framing Ombre
Songstress and Smash star Katherine McPhee rocks this center-parted bob. Her bangs are face-framing when she wants them, but can easily be curled away from her face.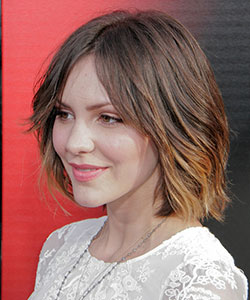 Ask your stylist for a blunt-cut bob that's just above the shoulders. One of the most stunning effects is Katherine's ombre tips, which are achieved by dipping the ends of her hair in a lighter hair color. A colourful inspiration for any season.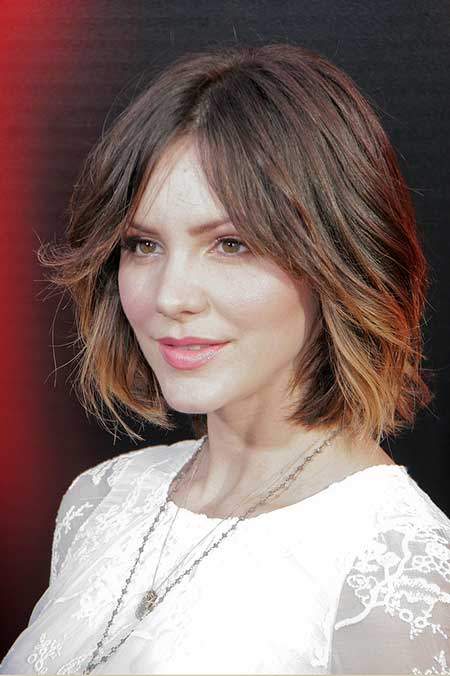 Bob it and Shag it with Side-swept Effect
This Glee beauty is a far cry from her slicked-back Quinn ponytail. Her hairstylist Giannandrea calls the look a "shab," or a cross between a bob and a shag.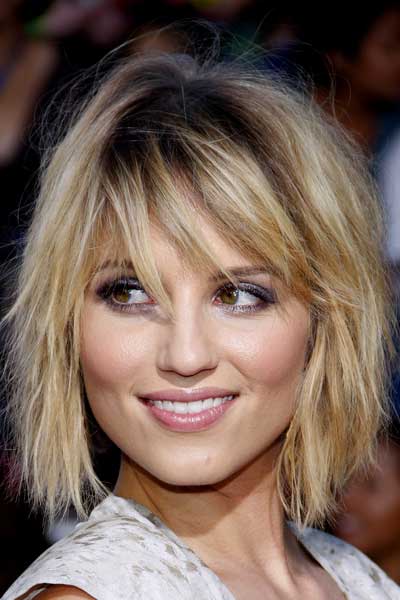 To create the cut, Giannandrea cut Dianna's hair in a bob just above her shoulders and used a razor to create a slight angle from back to front with the longer pieces in the front. The look is finished with sideswept, choppy bangs.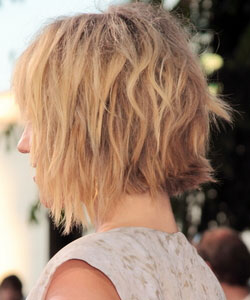 This style is ideal for most face types and hair textures, including curly-haired girls. The only caution is to skip the bangs if you have curly hair because the bangs might not have Dianna's side-swept effect.
Medium Bob with Tousled Look
While it seems like there are few haircuts Julianne Hough doesn't look good wearing, this one seems especially flattering. The cut is similar to Dianna's above, except Julianne's left is slightly longer and without the angled effect and bangs.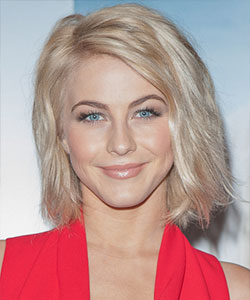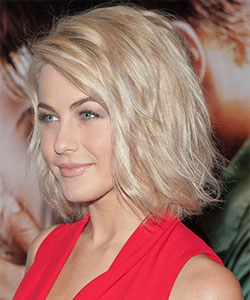 Although she looks effortless, there are a few steps that go into achieving this tousled look. Start by applying some medium- to strong-hold gel to wet hair to achieve the "scrunch" and tousled effect. Dry your hair upside down to give added lift at your roots. The goal is to achieve a messy do. That means you can have fun while drying your hair, tossing it from side to side as you dry and pulling it every which way.
Flip your dry hair over and use a clipless curling iron, like Bed Head's Curlipops 1-inch curling iron wand. This wand allows you to twist your hair over the barrel for a loose effect.
Follow these steps to achieve this look:
Separate your hair into three sections: bottom, middle and top.
Curl the top section in loose ringlets by holding your curling iron vertically, making the curls all in the same direction.
Loosen the middle portion and curl his layer in the opposite direction from the bottom portion. Reverse the direction again for the top layer.
The face-framing pieces are best curled away from the face for a more natural, casual look.
Fun with Wavy Bob
Victoria's Secret superstar Karlie Kloss rocks a slightly shorter and more polished bob than Julianne and Dianna. Her hair texture seems slightly thinner, making it ideal for those with fine hair.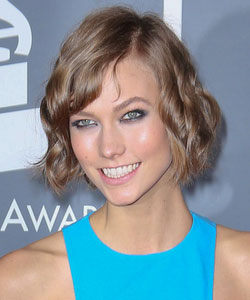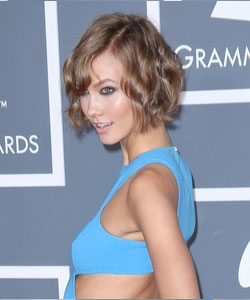 Karlie Kloss - February 2013; Photo:Andrew Evans
Karlie Kloss told People: "It's an honor to be the first Victoria's Secret girl with short hair." she says. "There are girls out there with every body type and there are girls out there with every hair type. You can be sexy with short hair!"
Karlie's hairstylist cut this bob freehanded at the end of the cut to make the ends appear more jagged and tousled. Apply a voluminizing hair product, such as L'Oreal Paris' EverStyle Alcohol-Free Volume Boosting Mousse. Twist your hair as you dry it to create Karlie's curls.
Wild Wavy Bob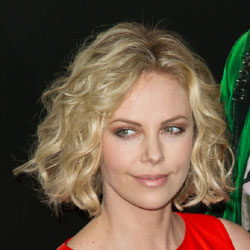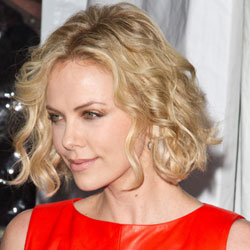 Photography:Charles Norfleet - Charlize Theron with short wavy hair style - December 2011
Here is another look that keeps coming back. Short haircut with wild and tousled waves that work in almost every occasion.
This lovely look is Charlize's longer, wavy bob. The bob is blunt-cut and chin-skimming. Charlize has some slight texture to her hair, but the curls can be more defined by using a hair styling wand, such as the Conair CD117 Tourmaline Curling Iron "You Curl" Infiniti Wand.
Wave with Shinny Strands
You want it with plenty of volume and movements but absolutely frizz-free with polished strands that shine when you are under the sun or spotlights?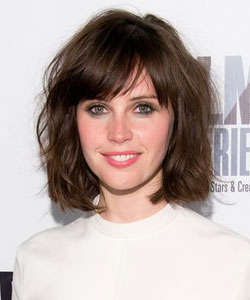 Like any other styling procedure – start with applying styling cream or foam on damp hair and work it through the entire hair with fingers. Take sections of strands and twist it around fingers as you blow dry. Don't try to be perfect – go random and have fun. Take your flat iron or any other hot tools and use the edges to smooth the ends and seal the cuticles. Finally rub small amount of Moroccan oil onto your hands and work it gently through strands without disturbing the natural shape of your waves. Like to have more intense curls? Use Intense curl cream for more bounce and definition. Have fun!
General Styling Tips for Beach-Inspired Wavy Hair
The trick is to make them look NOT perfect! Beach wavy hair is most flattering when hair is flatter at crown and soft wavy at the bottom on sides. But if you have thin hair in crown area, you might want to skip that and instead create some volume on top.
What you need for you hair in terms of product ingredients are those that provide you with hydration, frizz reduction, lightweight definition, and shine enhancer. For fine wavy hair you might consider an additional volumizing product and blow-drying with diffuser!