4 Ways to Enhance your Hairstyle with Bangs
This perennial fashion favorite is enjoying a surge in popularity. These days, you'll find long, brow hugging bangs on many celebrities. Oh, the blemishes you can conceal and the style statements you can make with bangs!
Bangs are face shape equalizer and also useful for concealing things like skin breakouts, scars, or wrinkles. Long faces benefit particularly from bangs by creating the optical illusion of a smaller face. If your hairline is receding at the temples, bangs can be swept lightly to the sides to cover those thin spots too.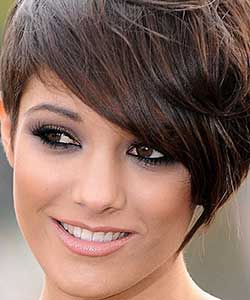 Bangs with lots of poof can minimize a long nose while thinned-out bangs can offset a wide forehead. Bangs that get longer at the sides help narrow a round face and soften the angles of a square face.

But if, like Taylor, Naomi and Jessica, you have a well-proportioned face, you may choose bangs anyway for the image they create.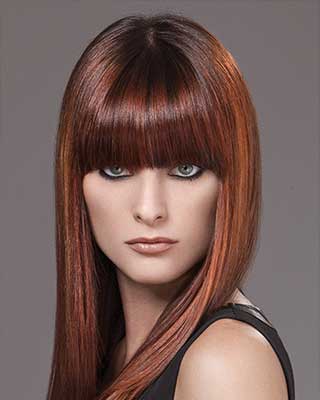 Style and Color By Egidio Borri, Italy
Blunt cut long bangs: They create a little girl look that goes well with youthful clothing to project a shy yet flirty look epitomized by Taylor Swift.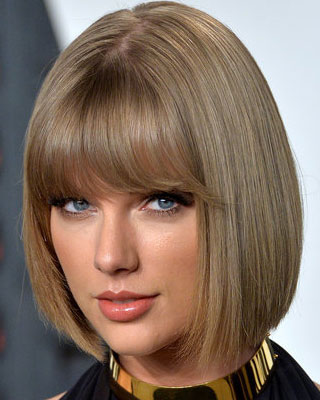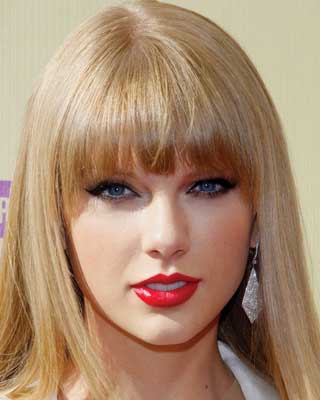 Taylor Swift, photo: David Gabber
Graduated bangs: They get longer towards the sides of the face and blend smoothly into the rest of the hair. Feminine, soft, and when paired with long, straight hair, these bangs evoke the '60s, love beads and peace signs. Check out these multi-tonal side bangs.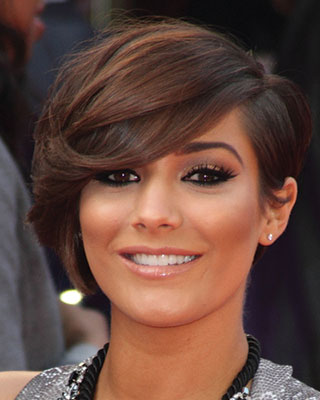 Short wispy bangs: A short fringe exudes both confidence and femininity. By revealing part of the forehead and concealing the rest with short feathery strands, it says strong and soft in equal measure.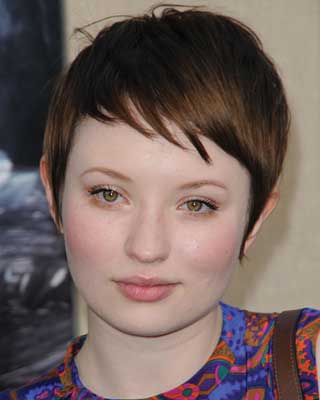 Photo: Bob Charlotte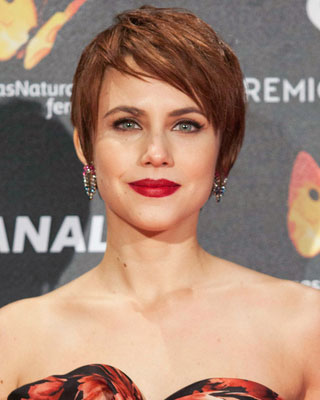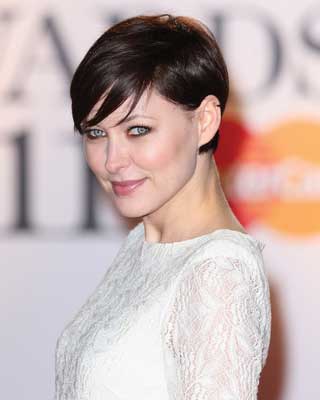 If you have the right length on top, you can create different versions of side bangs by the way you part your hair.
Asymmetrical bangs: Trendy and cute, angled bangs communicate playfulness, boldness and openness to change. A flattering choice for round faces.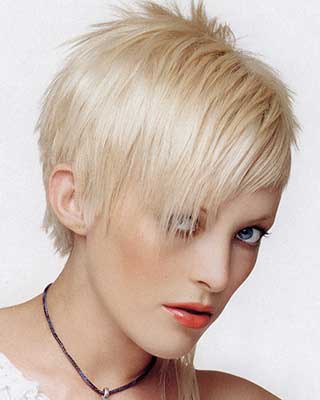 Asymmetric haircuts and graduated bangs sweep over forehead.
Styling Your Bangs
After wash always blow dry your bangs before drying the rest. On curly or wavy hair bangs tend to get frizzy if allowed to dry naturally and for straight hair it goes flat and hard to manage. Start drying your bangs from the part side. Blow dry hair down and then finish with directing the brush to the side to create a soft sexy side bangs.
Who Should Avoid Bangs
Almost everyone can wear bangs of one cut or another. But very low hairlines are not helped by bangs since they tend to make the face look even smaller. But other than that, there's a fringe to favor virtually every face and personality type!
Just remember, it will take time to grow your bangs out if you hate them. So experiment first: try hairstyle software, wigs or extensions at the salon to help you decide before making that first cut.
Styles with Bangs