How to Make Your Salon Experience a Success
It is very important, probably the most important thing, when entering a salon that you dress and appear the way that you want to be portrayed. But that's not all, it takes more to get a successful new haircut or color in a hair salon.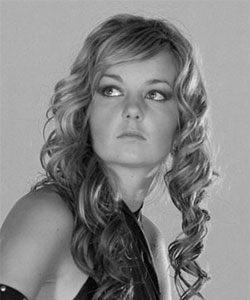 By Shelly Van Pelt - Professional Stylist, Florida
It is very difficult to tell the difference between a college student and a corporate executive when they come in looking like they just crawled out of bed. Your stylist likes to take a few minutes to dig a little into your personal life and get a feel for your personality. Really...It could mean the difference between chunky, bold highlights or a soft, multi-tonal color.
Communication is a Two Way Street
Not just when you meet a stylist for the first time, but every time you are in the salon. I recommend that you bring some pictures with you even if you are only going for a slight change because wanting to be blonde can mean MANY different things (i.e. dirty blonde with highlights, platinum, or a golden blonde with pink polka dots!)
Be Accepting and Open-Minded
Remember to be open to criticism. Would you really give Liv Tyler a Paris Hilton's platinum locks? It may take a professional eye to see that this may not work for you. Your stylist may make suggestions as to what might complement your face shape and skin tone without straying to far from your desired look. It is important that you and stylist are both clear on what going to happen next, so if you not sure - simply ask!
Sat NO to Distractions
If you were to ask most stylists where many communication problems derive from, majority will tell you it comes from distractions. Cell phones, smart phones and things of that nature are usually the problem. It's very hard to communicate with someone when they're on the phone. This is your time to set all stress aside and leave your work in the car.
The Hair Cut
I always tell my clients "You can always take more off, but you can't put it back on". If you are not feeling comfortable with the cut, tell the stylist it is not working out, thank them for their time and find a stylist that might suit you better. When the hair is too short you have two options: let it grow or get extensions.
What If Things Go Wrong?
Sometimes things don't turn out exactly as planned. Now stay calm. Most of the time the color just may need to be toned or requires a small fix. If you choose not to continue with the stylist, speak to the manager and they will find you a stylist that may be more compatible.
Every time you are in the salon it should be an experience, not a chore. This is your time to kick back, relax, and enjoy yourself. It's YOUR day!