Perm damaged hair
by Denise
(Istanbul)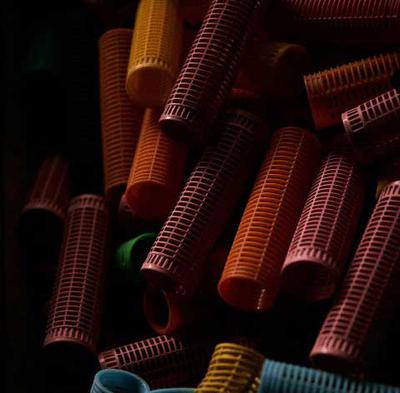 I have very damaged hairs because i had permed my hair. I looked for the treatment products but there are so many and i can not decide which one is the best and repairing one. I have short hair and because of that cutting is not an option. My hair is also coloured.

My friend told me that "bumble and bumble"'s "deeep" product is good but there are many others i can not decide but i need to fix my damaged frizzed and spitted hairs. Can you give some advice??


www.hairstyles-teacher.com - by: Pamela
Unfortunately, once hair is damaged, it can not be repaired. The protective cuticle has been broken through and a product can not "create" more cuticle for you. You can use conditioning products/silicone products to help smooth the hair a bit in the meantime, but keep your regular haircuts so that eventually all the damage will be cut off
- and never do two processes over the hair (color and perm) - you may have to choose one or the other. Only hair that is very thick/healthy can handle a double process such as this with little damage.
Use Cream DE COCO - by: N.F.
Denise, I agree with Pamela. You won't be able to repair the damage. What your hair need at this stage is moisture. I am a fan of Bumble & Bumble and "Deeep" is a great product for chemically and color treated hair, but I recommend you to use Bumble & Bumble "Cream DE COCO" Masque together with its shampoo and conditioner. What you need is to restore moisture back to your hair and make it flexible and soft. Although "Deeep" was originally designed for damaged hair, but my clients experienced far better results with "Cream DE COCO" than "Deeep".