3 Simple Tips to Dress Up Short Hair
Let long-haired girls have their curlers and braids -- you've got short hair that can easily go from day to night, no torturous styling tools required.

If you think short hair can't get "dressed up," think again. You have a variety of styling options to change up your look while you're slipping on your fancy outfit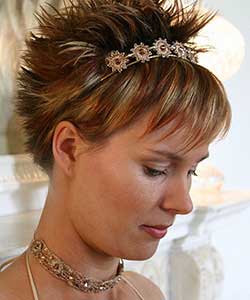 Slicked and Sleek
You likely chose a short hairstyle due to your rockin' facial features. The slicked and sleek approach to a night out on the town involves applying a healthy helping of hair gel that gives a smooth look. Look for a gel that says "Wet Look" if you want your hair to appear semi-saturated with a stunning glass-like lacquer.

If you prefer more subtlety, a firm-hold hair gel will work too. You can apply the gel to the top portion of a wide-toothed comb to work evenly through your hair.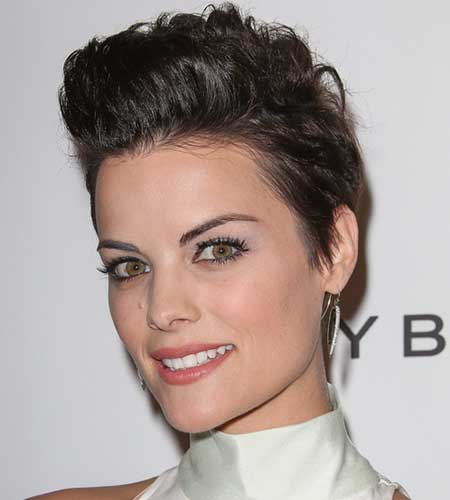 Photography: Andrew Evans
Play around with how the gel allows you to style your hair. For example, you could slick the entire thing back or you could part your bangs at an angle for a side-swept look. See also quiff styles for similar effects and creating hight at top.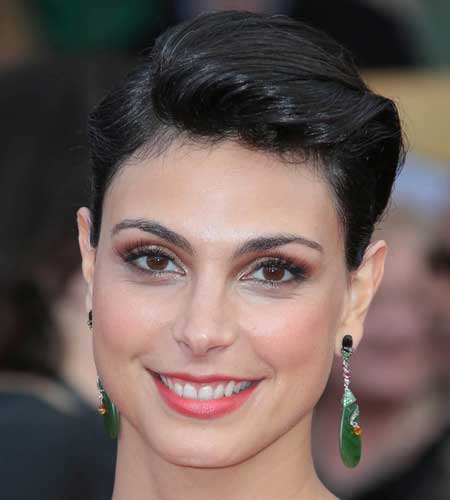 Photography: Andrew Evans
Accessorize
Short hair is the perfect backdrop for a hair accessory. Examples include small decorative barrettes, a ribbon or a headband. A surprising accessory source is any small broaches or pins you may have. You can attach them to a headband or ribbon or simply wear in your hair for an additional use. You can check out A Short-Haired Girl's Guide to Hair Accessories for more inspirations and options.
Photography: Andrew Evans
If your hair is long enough, you can create a 60s-style look by placing a large headband close to your hairline and teasing the back portion at the crown to add height. To properly tease, grab a fine-tooth comb and some strong-hold hairspray. Lift a three-inch section of your hair at the crown, spray hairspray at the roots, and place your comb halfway down the length of your hair. Use three quick strokes of the comb to bunch your hair together at the roots. Release your hair and smooth the front portion over the teased area. Repeat until your desired effect is achieved.
Add Some Temporary Color
Change up your hair color just for the night with kits that create a colorful hair streak. Your bangs are a good place to start because this will be the most noticeable area. Brands such as Kevin Murphy offer portable compacts that you can apply the color with your fingers, much like a cream blush.
Photography: Bob Charlotte
Streak hairsprays are also available. Hair brand Eufora International offers blue, purple and pink hairsprays to help you create a streaked appearance. Match or clash your hair color with your outfit to achieve your desired appearance. Just a handy tip -- place an old towel over your shoulders that you wouldn't mind getting some extra hair color on. See our creative color section for more options.
Some Festive Suggestions For You