Flat Iron for Short Hair
There are so many Flat Iron to choose from and so many of them designed for long, thick hair. It can be hard to choose the one that's right for short hair.
The following models all have special features in term of design and slimmer shape, to be able to hold on short hair, give less styling efforts and protect your scalp from burns.

Yes, size does matter! The ideal size depends on your hair texture and length. You can use the following table as reference. (Smaller sizes are also recommended for chemically straightened hair).

| | | |
| --- | --- | --- |
| Texture | Hair Length | Best Size |
| Coarse/thick/curly | Long | 2 to 3 Inch |
| Coarse/thick/curly | Medium | 1.5 to 2.5 Inch |
| Coarse/thick/curly | Short | 1.5 Inch |
| Normal/straight | Long | 1.5 to 2 Inch |
| Normal/Straight | Medium | 1.25 or 1.5 Inch |
| Normal/Straight | Short | 1 to 1.5 Inch |
| Fine/Thin | Medium/Short | 1 or 1.5 Inch |
But also the coating material to be used for the hot plates is an important criterion. Your hair naturally carries positive electrical charges. The natural movement of your hair causes them to spread out, causing hair cuticles to open and resulting in dull and difficult to style hair. You will need negative ions to cancel those positive electrical charges, to smooth, repair and eliminate frizz in your hair. Both ceramic and tourmaline produce negative ions when heated.
Ceramic and Tourmaline technologies - Straight and silky hair with less damage!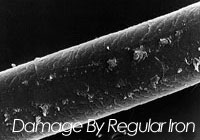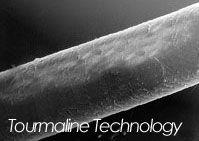 Nano Flat Iron for Short Hair
The Sedu Revolution Nano Tourmaline Styling Iron makes it easy! Still one of the best among its peers! Featuring a revolutionary Freestyle Guiding System with smart groove technology that captures the hair in one smooth pass, this iron, still allows the freedom to freestyle and create any hairstyle you want!

The slim 1" plate width makes it easy to smooth and straighten shorter hair and bangs, and the curved edges make curls and flips a breeze.

Perfect for creating today's trendy styles.

Some Suggestions