Short Hair For Mature Women: Why Try It and How to Choose a Style
Donna is a stylish 50-something woman who has always worn her hair shoulder-length or longer. She recently moved from the cool northern climes to the hot, humid south and suddenly found her long hair very hard to manage and just too much for the heat.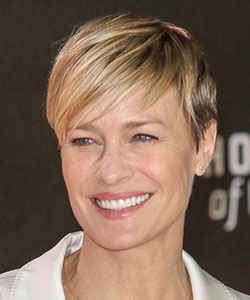 Photo: By Landmark
When she saw her new look in the mirror for the first time, Donna burst into an amazed grin. She said, "All these years I was afraid to see my whole face... I never knew that short hair actually suits me."
Is Short Hair Right For You?
There are plenty of good reasons for the mature and older woman to consider short hair:
It looks smart and professional.


It can give your face a lift instead of dragging down your features.


Short haircuts require regular trims and that will improve your hair's health.
But possibly the best reason to consider going short is the boost it will give your confidence. After all, wearing a hairstyle that's flattering to your face, appropriate to your lifestyle, and easy to care for just has to feel good!
Style Options
Now the hard part: which short hairstyle is the one for you? Above the ears and sleek? Fluffed around the ears and nape, with a soft curl? A blunt bob? Or a razor-cut spiky look? Perhaps some style choices that helps to look younger.
If you've never gone short before, it can be hard to decide. The best starting point is to peruse lots of hairstyle magazines or look at our inspiration board below for ideas. Take a look at pictures of yourself over the years. Which haircuts looked best on you? Which ones do your friends and family say suited you best? When did you feel most comfortable and confident with your appearance?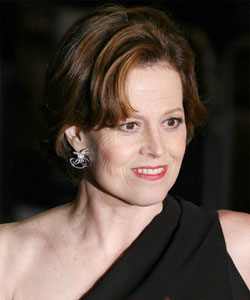 Sigourney Weaver - London - Photography: SolarPix
Your Online Help
There are some hair visualization tools that allow you to try out different hairstyles and colors on a photo of your own face. If you're really nervous about making a change in your looks, some good disaster-prevention software can ease your fears: See that demo and try some styles and if it didn't work out for you, get inspirations from some of these selections below:
Now take all this research to your favorite, most trusted stylist and make your final selection together. Then hop into that hair chair like the fearless, confident woman you are. You're about to do something that will make you feel 10 years younger and will re-acquaint you with your face again. Enjoy the transformation!
Related Articles