A Popular Hair Straightener Treatment Not Worth Dying For!!
A Community Page
Brazilian Keratin hair treatments (BKTs for short) also known as "escova progressiva" treatments, which cost as much as $600 and claim to turn dry, frizzy hair into smooth, silky hair for months, has garnered much attention in recent years – the most recent of it being negative.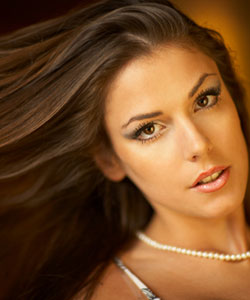 Did you know that stylists and clients often wear gas masks or other protective equipment and still may feel the ill effects of this potentially fatal gas?
Many customers and stylists do not know that this Brazilian treatment often contains high concentrations of formaldehyde, a cancer-causing chemical. Several years back Allure magazine(*) in US found that many of the most popular treatments on the market contain at least ten times more formaldehyde than the .2 percent considered safe by the Cosmetic Ingredient Review Expert Panel.
The Food and Drug Administration does not regulate cosmetics but now is looking into the "escova progressiva" treatments.
Some salon owners and stylists believed that their Brazilian keratin treatment solution contained 2 percent and not .2 percent formaldehyde and that is actually approved by the FDA. But that statement is false according to FDA's spokeswoman Veronica Castero.
Most interesting part is that BKT claim smooth silky hair using Keratin, but it seems keratin has nothing to do with hair straightening and does NOT change the structure of the hair and it's really the formaldehyde that makes the treatment work. According to Allure Magazine "It's doubtful that keratin does anything except provide a good marketing story. It's window dressing."
Many hair salons started to suspend this kind of treatments and others offering their own alternative to unsafe popular Brazilian Keratin treatment. At the height of its popularity, many celebrities were using the treatment, often encouraging many others to do the same. When Jennifer Aniston's infamous claim that the BKT was behind her drastic chin-length haircut went public, the controversy around the treatment – especially its carcinogenic ingredients – skyrocketed.
The Good, the Bad and the Ugly
Over the years since the beginning of this miracle trend many new versions of keratin treatment has entered into global market, offering formaldehyde free and non-toxic alternatives. Some turned to be only marketing strategies by changing the active ingredients to other derivatives with equal toxicity to formaldehyde but different name. And some turned out to be enhanced by natural ingredient and less toxic. The good news is that it continues to evolve on the right path, and the bad news is that many clients has suffered and continue to suffer.
Read Stories and Comments | Share Your Story
Source: Allure Magazine;Issue October 2007 - Article: Scared Straight; Sub-title: Warning: A hot new hair-straightening treatment from Brazil could be a health hazard. But that hasn't stopped people from performing it.